Ecoflex
Production | B2B Services | IoT
command volume
10 professionals
project result
20+ large production plants across all of Eastern Europe
Goal: Less In, More Out.
Ecoflex was conceived to drive down costs in industrial production by driving up process efficiency. It does this in two ways:
* It reduces materials consumption and resources during production, and;
* It reduces unplanned downtime due to reactive maintenance.
What we achieved:
What came out at the end of our endeavors was a consummate hard and software system. This system allows us to collect and process large arrays of data from dozens of enterprises in a number of different territories. Having done so, we can achieve significant operational savings by the real time provision of data via user notification. In parallel, we also developed and implemented a self-adapting predictive maintenance solution that radically cuts unplanned downtime.
How we figured it all out:
We put together a 10 man team for this one and started from scratch. First off, we developed a viable and flexible hardware platform. We chose to go for relatively inexpensive components, which we were sure from experience would not compromise reliability. On top of the hardware layer, we implemented a data transfer architecture to the cloud. After thorough internal discussion, some of which was quite heated, we decided to use Json. We then implemented a triple layer of data protection and three possible storage locations to guarantee both integrity and uptime.
In Maths we trust! The prediction engine uses advanced mathematical modeling and AI capabilities, allowing it to predict resource consumption and hardware utilization in advance: something that is very important for both planning purposes and for efficient and proactive enterprise management. Machine downtime is very expensive when it is not planned. Reactive maintenance is significantly costlier in every way. Parts ordered in advance are cheaper. Delivery is cheaper. Manpower that is planned in advance is cheaper. And delivering late to clients costs money and reputation.
Our Tech Stack:
This is an overview of the technologies we used to meet the requirements of the project:
Embedded, C++, JSon, SQLite, PHP, Laravel, Postgress
Industries: 
IOT, industrial, big data, AI
How's it all going?
We're proud to say that the solution is now being used by 20+ active customers (large production plants across all of Eastern Europe). It has served the first of these now for over 10 years and according to its users, has brought millions of Dollars in savings.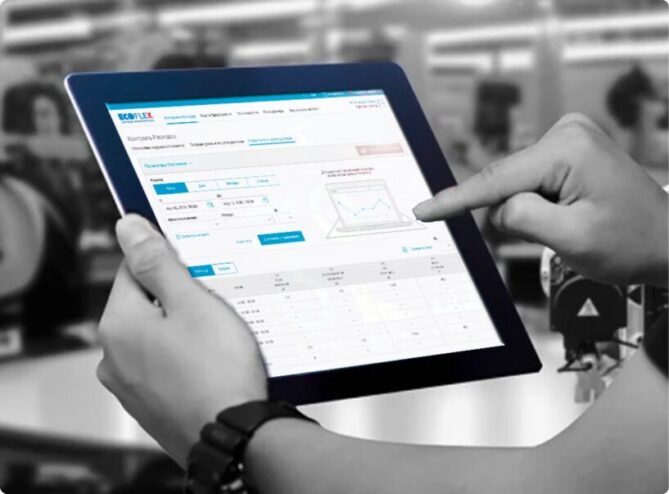 In this project, we used such technologies
Some of our projects
Our team has delivered over 100 projects. Here are a few.