GoNinja
Social Communication | B2C Services
project results
30% new business closure rate improvement
The Goal: Create a single springboard for all business activity
GoNynja is a universal business chat solution with combined client features including speech to text translation, scheduling and more. It is distinguished by exceptionally high reliability of data transfer protocols.
What we achieved:
GoNynja is not just an audio-video chat; it's a business solution with the capacity to integrate supplementary functions such as scheduling, calls, speech to text translation and others. It is set apart by its greatly enhanced reliability and the security of the data transfer solution.
Above all, the interface is very user-friendly. It works at very high speed and has the ability to integrate with marketplaces as well as the availability of its own in-application currency and other additional opportunities for monetization.
How we figured it out:
To realize the particular demands of this product, we decided to go with a web application using Erlang for secure data transfer. The application's architecture was specifically designed for high load systems and speed was prioritized and optimized. Once we were happy with the performance aspects, we turned our attention to the questions of functionality, with a view to being as broad as possible. We started with an API for integration to marketplaces. Then we added a two-way speech to text converter intended to satisfy demand arising from the business side of the tool. The same is true of the integration with schedulers for booking appointments, scheduling calls and other similar activities.
In total we deployed a 20+ person team for around 24 months.
The Tech Stack:
Erlang, Postgress, PHP, Laravel, Json
Industries:
Social Communication, Streaming video
How's it all performing?
Nynja users report an average 30% new business closure rate improvement after switching to the platform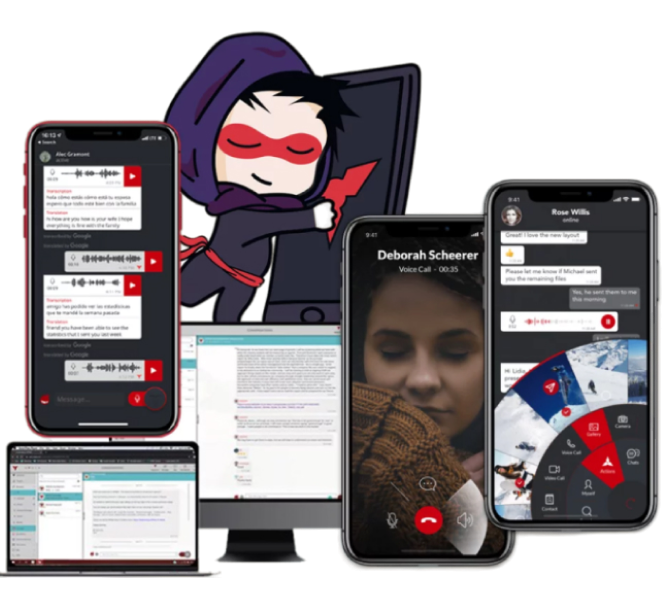 Some of our projects
Our team has delivered over 100 projects. Here are a few.